Amram Dahukey, D.P.M., FACFAS

Board Certifications and Fellowships and appointments
American Board of Podiatric Surgery, Board Certified in Foot & Ankle Surgery
Fellow, American College of Foot & Ankle Surgeons
Past Director and Founder, TMC and Midwestern University School of Podiatric Medicine Residency Program in Foot and Ankle Surgery.
Dr. Dahukey is the past Director and founder of S.A.L.T (Save a Limb Tucson) program at Tucson Medical Center
Director, Sahuaro Research Institute, PLLC
Adjunct Associate Professor Midwestern University College of Health
Sciences

Hospital Affiliations
Tucson Medical Center
St. Mary's Hospital, Tucson
Tucson Surgery Center
Northwest Hospital, Tucson
Northwest Surgery center
Languages
Spanish, Hebrew

Education
BA, Boston University, Boston MASS
BJ Ed Hebrew College Boston Mass DPM,
Kent State University College of Podiatric Medicine, Kent OH
Residency, Veterans Affairs Medical Center, Tucson AZ

Professional Memberships
Fellow, American College of Foot and Ankle Surgeons
Diplomate, American Board of Foot and Ankle Surgery

Personal and professional interests
Dr. Amram Dahukey is the founder and chairman of Premier Foot & Ankle Surgeons. He was born in Jerusalem, Israel. Following completion of his medical education, he attended many post graduate courses and received certification in laser surgery, Ankle Arthroscopy and Endoscopic Surgery. Dr. Dahukey has been awarded Master Surgeon for HyProCure procedure for flat feet, a minimally invasive procedure for correction of flat foot deformity.
Dr. Dahukey is the founder and Past Director of Tucson Medical Center and Midwestern University Podiatric Residency Program, a three year training program in Foot and Ankle Surgery currently trianing nine residents in foot and ankle surgery. He is also the past Director of Save a Limb Tucson (S.A.L.T) program at Tucson Medical Center. Dr. Dahukey is past President of the Arizona Podiatric Medical Association. He is past chairman of the section of Podiatric Surgery at St. Mary's Hospital, and Tucson Medical Center. Dr. Dahukey is past secretary-treasurer of Arizona State Physician Association. He currently serves on The Pima County Medical Society Board of Directors.
Dr. Dahukeys professional interests include reconstructive foot and ankle surgery, ankle arthroscopy, joint replacement, preventive surgical intervention for diabetic wounds, laser surgery, ingrown toenail, bunion and hammertoe surgery. Dr. Dahukey has been in private practice in Southern Arizona for over 30 years. He is married with two children.
George S Abdelmessieh, D.P.M, MD, AACFA
Dr Abdelmessieh was born and raised in Alexandria, Egypt. His passion to surgery and medicine started at early ages and he became the first doctor in his family when he completed his studies and obtained a doctoral degree in Medicine and General Surgery from the Faculty of Medicine, Alexandria University, Egypt.
Moving to the USA in 2006, Dr Abdelmessieh continued to pursue his medical education, completing the United States Medical Licensing Exams and become certified with an MD degree. Dr Abdelmessieh also completed his Podiatric Medicine and Surgery degree from New York College of Podiatric Medicine in 20l4 graduating top of the class with Magna Cum laude honors, The President and an Honor Member of Pi Delta Gamma Chapter. Dr Abdelmessieh maintained Dean's list throughout his medical studies and was awarded multiple scholarships and prestigious awards.
Dr Abdelmessieh completed his residency training at Inova Fairfax Medical Campus, Foot and Ankle Reconstructive Surgery Residency Program, in Falls Church, Virginia. Dr Abdelmessieh had extensive training in Forefoot and Rearfoot Adult and Pediatric Reconstructive Surgery with advanced training in Arthroscopy, Joint Replacement procedures, Wound Care and Sports Medicine. Dr Abdelmessieh also served as the Chief Resident of the Foot and ankle Surgery Department.
Dr Abdelmessieh is an Associate of the American College of Foot and Ankle Surgeons, the American Podiatric Medical Association and American Society of Podiatric Surgeons.
In his free time, Dr Abdelmessieh enjoys fine woodworking, furniture designing and building, traveling, the outdoors, BBQ and soccer.
Dr Abdelmessieh is accepting new patients. Accepting most major health plans. Appointments: (520) 326-6766
Mohanad Eltahir, DPM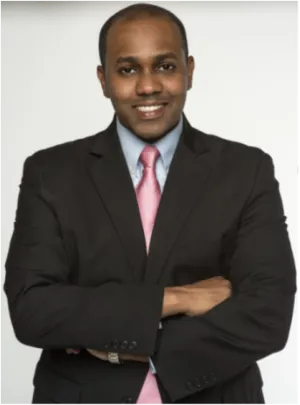 Dr. Mohanad Eltahir is a Foot, Ankle, and Lower Leg surgeon. He graduated from George Mason University with a BS degree in medical technology and received his Doctor of Podiatric Medicine from Barry University. Dr. Eltahir completed his post graduate training at Mercy Hospital in Miami Florida under some of the world's most renowned faculty. His field of expertise is complex reconstruction of the lower extremity as well as cosmetic lower extremity procedures. During his training, Dr. Eltahir treated many athletes including the Miami Heat basketball team members where he received extensive training in sports medicine. He also completed a Fellowship in Lower Extremity Plastic Surgery. Dr. Eltahir brings a plastic surgery approach to foot surgery where aesthetics are considered without compromising functional outcome.
Dr. Eltahir is one of the few Surgeons trained in the field of Orthoplastics; an emerging field combining orthopedics and plastic surgery techniques. He is a founding member and served as a board of director member at the American Microsurgical Orthoplastics Society. Patients with severe defects or chronic wounds may be great candidates for these limb salvage techniques saving them from a below or above the knee amputation. Dr. Eltahir is a board certified physician by the American Board of Podiatric Medicine and has extensive leadership experience in wound care.


Our Office Staff
Rina - Administrator
Sarah - Office Manager
Rebecca - Billing & Insurance
- Billing Assistant
Crystal - Surgery Scheduler
Breana - Front Office Assistant
Stephany - Front Office Assistant
Mara - Front Office assistant
Candace - Lead Medical Assistant
Isaiah - Medical Assistant
Sarahi - Medical Assistant